We're extremely excited to be supplying 'The Moon and Maybe' with a variety of our Kettle Shed teas. Welcome to the Shed, 'The Moon and Maybe'!
The newly opened coffee lounge is an independent business based on St Mary's Road, Ealing which was set up by locals Michael and Julie Miley.
Julie is a former long distance air hostess but with her children growing up, she decided it was time for something different in her life and that soon became 'The Moon and Maybe.'
The trendy, yet quirky coffee lounge is both child and dog friendly and includes gluten and wheat free options. It also boasts a lovely outdoors area including seating areas and a garden shed where you can relax in the sunshine. It really does provide the most relaxing of environments.
So why not head there for one of our teas including our Bang on Breakfast, Epic Earl Grey and Jasmine Green Tea varieties plus many more. You can also sample their delicious cakes and sandwiches which really go down a treat.
'The Moon and Maybe' is open Tuesday to Friday 8:30am-5pm, on Saturdays from 9:30am-5pm and then on Sundays from 10:30am-4pm. You will be made very welcome!
Good luck with everything guys!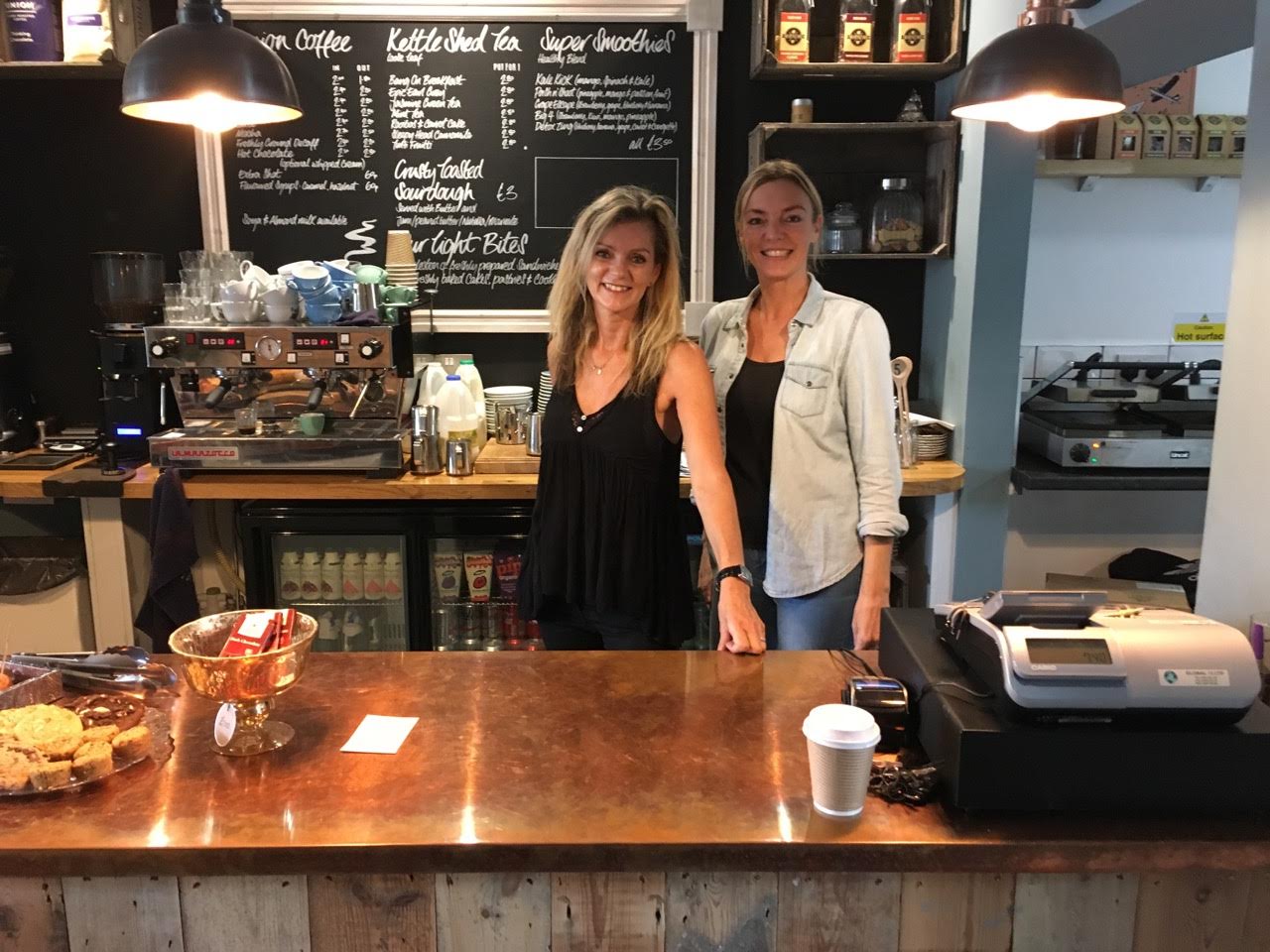 Remember, at The Shed, we really do 'Give A Cup'! Every time you buy a box of tea, we donate tea directly to homeless shelters across the UK. Our packaging is made from recycled cardboard and our fuso tea bags are biodegradable, so we don't harm the planet.
The Kettle Shed Twitter: @thekettleshed
The Kettle Shed Facebook: https://www.facebook.com/thekettleshed
LinkedIn: https://www.linkedin.com/company/the-kettle-shed
Instagram: https://instagram.com/thekettleshed/
The Moon and Maybe Facebook: https://www.facebook.com/moonandmaybe/