This Saturday we welcome 'Lemon & Limes' with a taster day!
We're excited to be supplying Lemon & Limes with an array of our Kettle Shed teas. The Kettle Shed will be in store on Saturday 21st to provide their lovely customers with a fun tea tasting of our selection, that will then be available to buy.
Lemon & Limes is an independent family run business which has been specialising in fruit and vegetables for over 20 years.
Based in Chiswick, owner Aziz Ahsak started his business by wholesaling bacon and eggs to driving minicabs and tailoring at Debenhams before setting up this great store.
Providing high quality, ethically produced organic and non-organic foods from local sources at a fair price, they also protect nature as much as possible by using minimal packaging.
In addition to the Chiswick shop, Lemon & Limes – also have a shop in West Hampstead – offer products which cannot be sourced elsewhere including exotic fruits, organic flours, organic oils, nuts, herbs, spices and much more.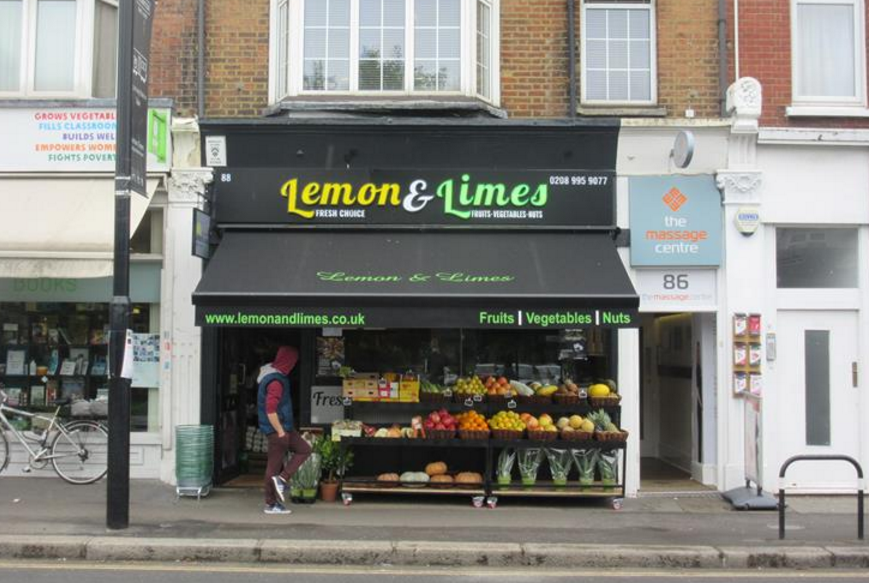 To appreciate the full repertoire of what Lemon & Limes has to offer, why not pop into their shop next time you're in the Chiswick area and while you're there and pick up some of our Kettle Shed teas.
Or better yet, pop down this Saturday to meet the Kettle Shed team and taste some of our wonderful tea's,
See you there!
—
Remember, at The Shed, we really do 'Give A Cup'! Every time you buy a box of tea, we donate tea directly to homeless shelters across the UK. Our packaging is made from recycled cardboard and our fuso tea bags are biodegradable, so we don't harm the planet.
The Kettle Shed Twitter: @thekettleshed
The Kettle Shed Facebook: https://www.facebook.com/thekettleshed
The Kettle Shed LinkedIn: https://www.linkedin.com/company/the-kettle-shed
The Kettle Shed Instagram: https://instagram.com/thekettleshed/
Lemon and Limes Facebook: https://www.facebook.com/lemonandlimes/