Kettle Shed Christmas Facebook Competition
Hooray! December is finally upon us and to celebrate, we're really getting in the festive spirit here at the Kettle Shed.
We're delighted to announce our Christmas Facebook competition which will see a winner selected DAILY in the build up to the big day, with a selection of our loose leaf tea up for grabs.
All you have to do is like our Facebook page, like the competition post, share it and tag a friend. Once that's done, sit back, relax and we'll pick a lucky winner each day from our Kettle Shed advent calendar.
If that isn't enough for you, we've also launched two new winter blends to get you in the Christmas spirit.
Our Eggnog tea is a rooibos blend with nutmeg and cinnamon flavours, while our Gingerbread variety is also a rooibos blend but with ginger and vanilla flavours.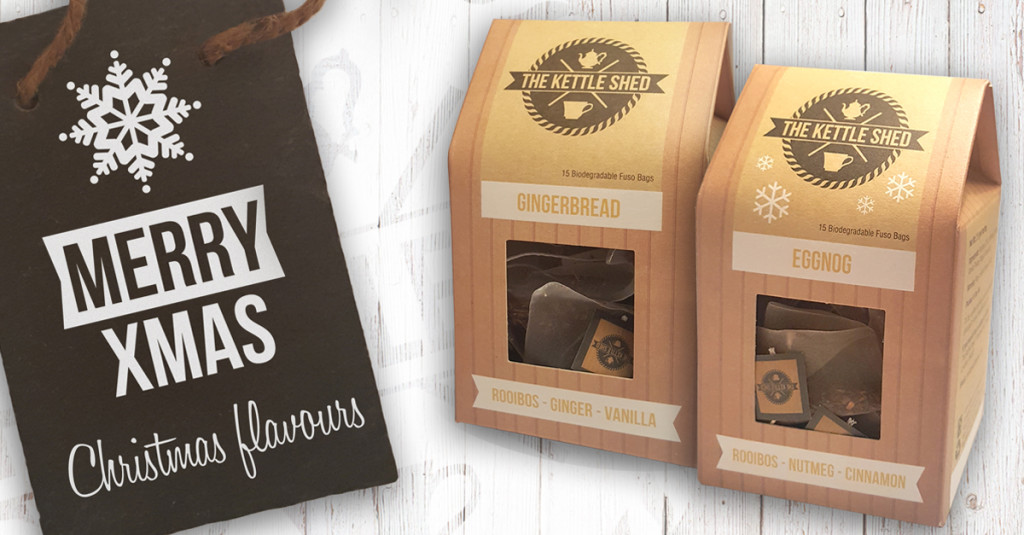 Both are uniquely blended by us and are ideal for a warm, cosy night in front of the fire.
You can also order your Christmas hampers, where you can mix and match from all our teas to produce the perfect Christmas treat for yourself or a loved one.
Merry Christmas from everyone at the Kettle Shed!
Remember, at The Shed, we really do 'Give A Cup'! Every time you buy a box of tea, we donate tea directly to homeless shelters across the UK. Our packaging is made from recycled cardboard and our fuso tea bags are biodegradable, so we don't harm the planet.
The Kettle Shed Twitter: @thekettleshed
The Kettle Shed Facebook: https://www.facebook.com/thekettleshed
The Kettle Shed LinkedIn: https://www.linkedin.com/company/the-kettle-shed
The Kettle Shed Instagram: https://instagram.com/thekettleshed/